A customized system built just for agencies that can change and adapt as much as you do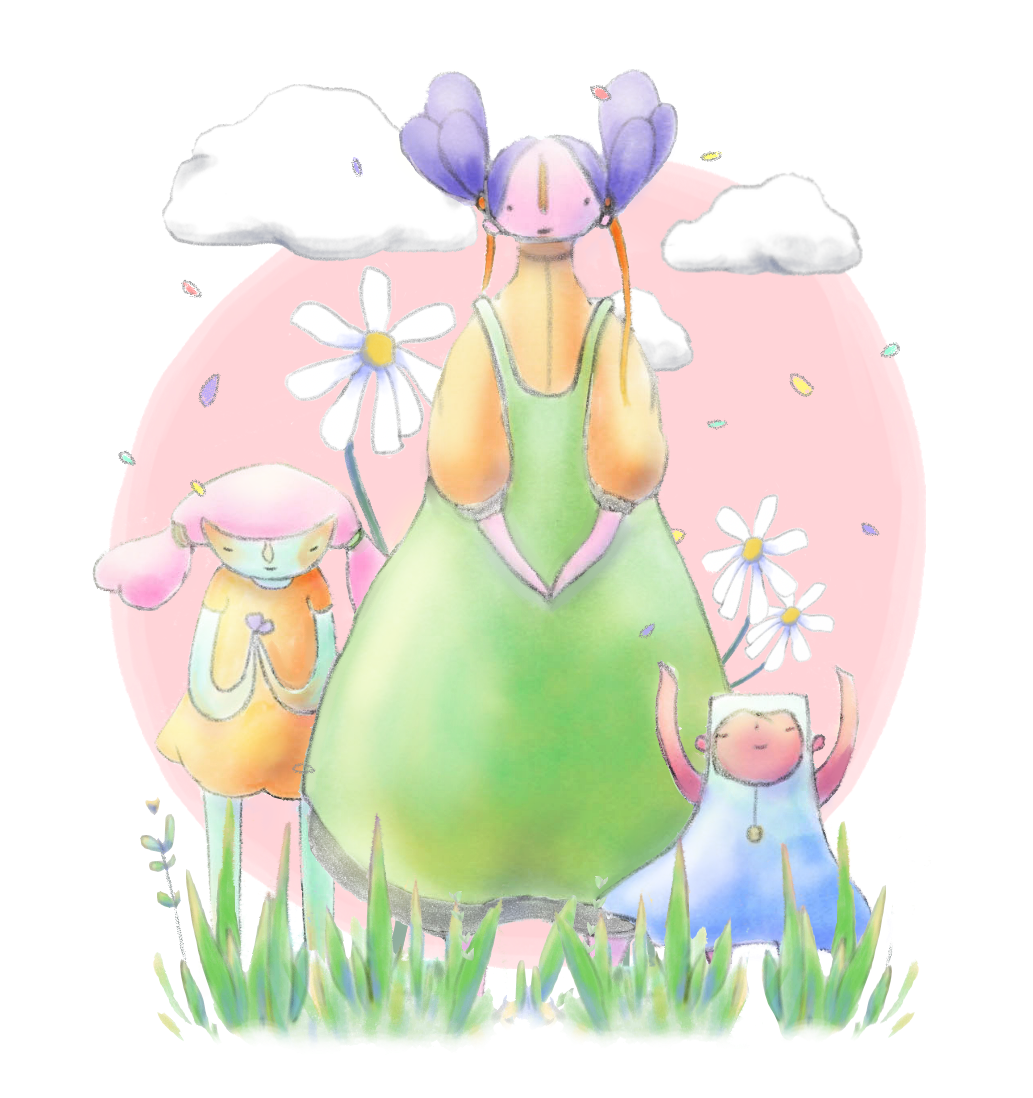 One System For All Your Needs
Through working exclusively with agencies since 2009 we've come to know all the different areas that need attention when running a bustling agency. 
Inclusion System has all the tools required to make some of the tricky bits much simpler. We have the tools for Scheduling, time tracking, HR, reporting and payroll that all work seamlessly together. 
Like a book with many chapters, all coming together with the happy ending of less stress and more time for you to focus on what's important.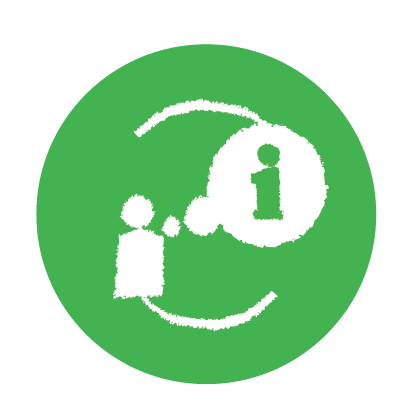 Better access to more accurate information
We understand your days are full and hunting for information can be frustrating. Our fully web-based reporting means easy – and secure –  access to what you need. Real time updates in one integrated system means what you are looking at is accurate and current. So relax, and happy data days!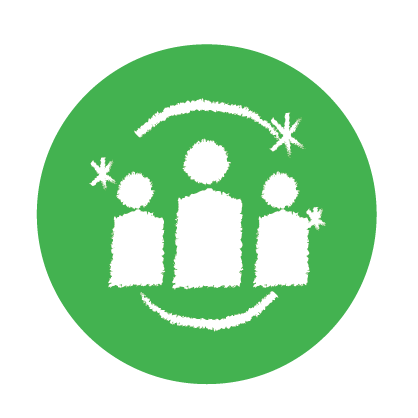 We know how many tasks face your team members every day. Inefficient, manual or tedious systems can drain energy and commitment from anyone. Giving people the proper tech to do their work means they are happier, do better work and stay longer. A win-win-win!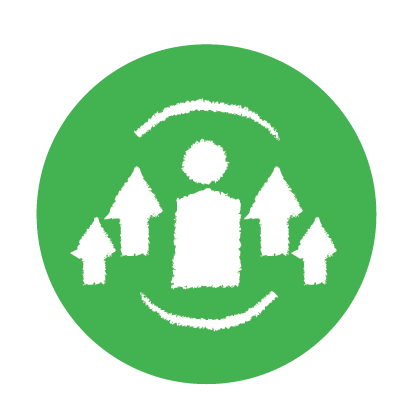 Improved services to supported individuals
Job 1 is helping those that need supports live the life they choose. The tools we provide to managers and front line teams to make their life easier means happier, more engaged staff are assigned to the right person, at the right time and place, with the right resources.
Quickly and easily schedule shared team members into 24/7 house locations. Manage recurring shifts, rotations,vacation requests and fill-in requirements. Protection against double booking, overtime and budgeting errors. Flexible color coded views and filters let you work the way you want to.

Let your team have some choices! Post future vacant shifts, with proper controls, and let your team choose their work days. Review bids before approval, with full visibility to the current schedule, hours, pay rules, and seniority. Automatic updates to live schedules with real-time notifications to all bids.

On-call managers have told us over and over – being on call is stressful and not fun! Help them get over on-call anxiety. ShiftShark changes their life! Fill last minute shifts quickly and stress-free. Automatically generate call lists based on your team's availability, rules, and schedules. Follow your CBA to the letter. Send automated messages to your selected team members. Assign the shift, and ShiftShark updates your schedule and responders.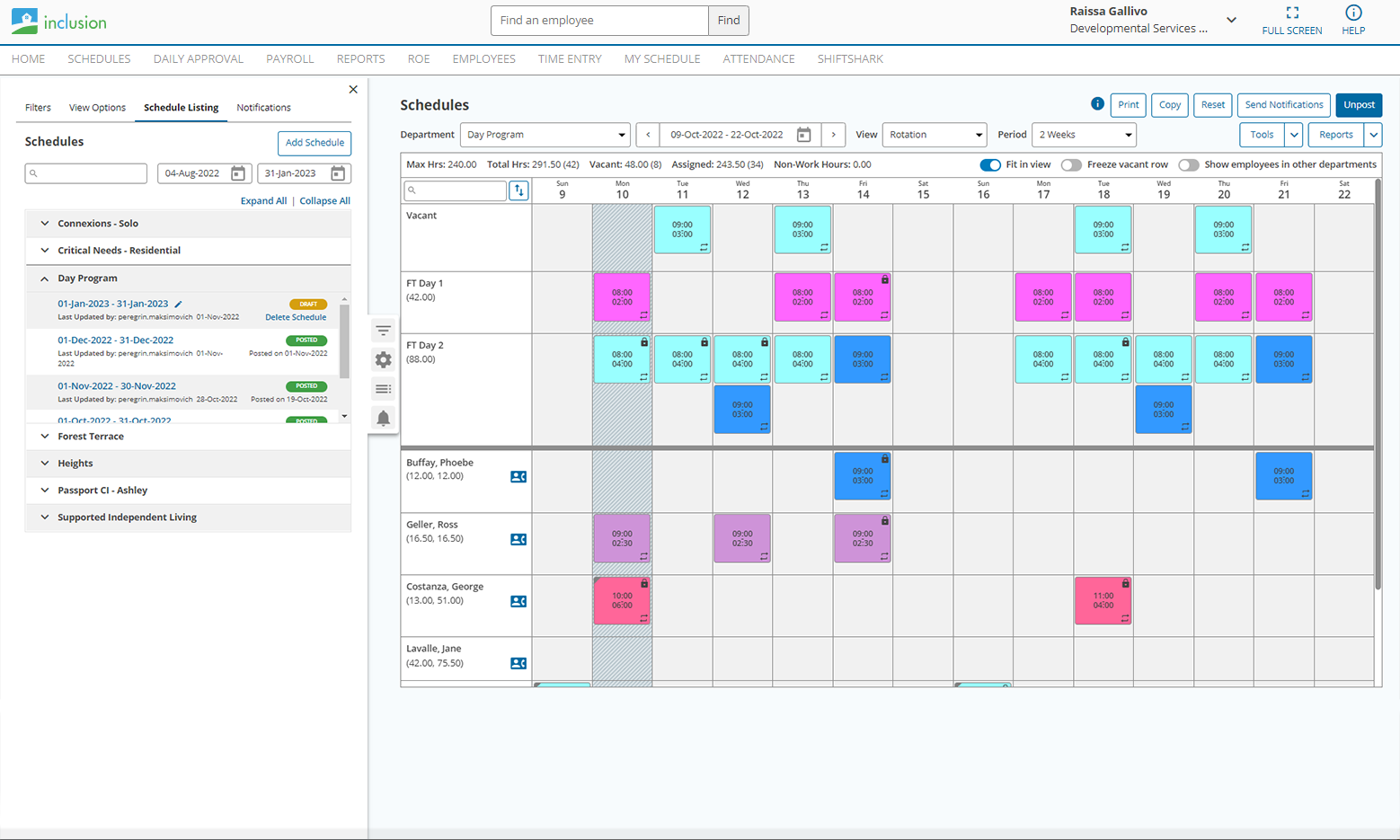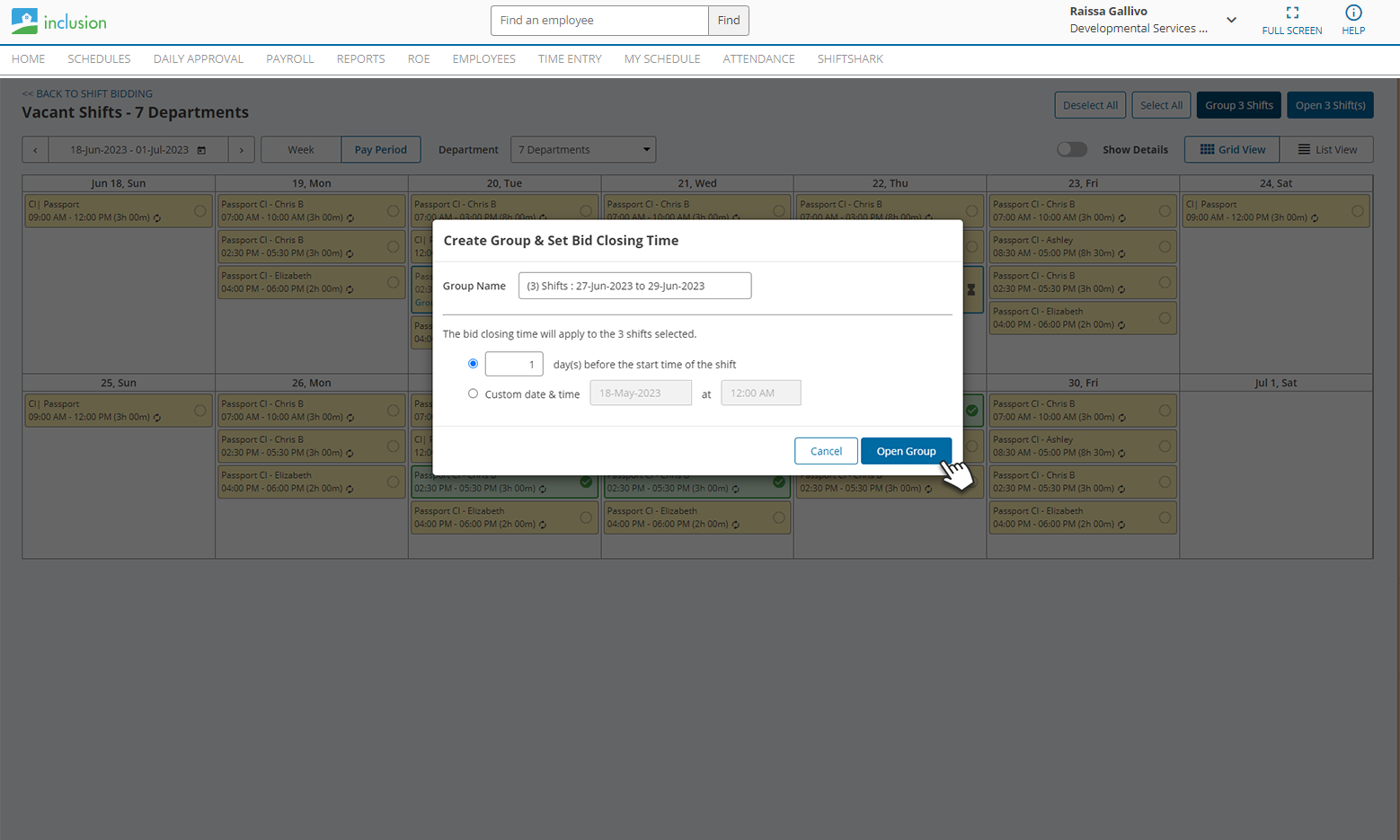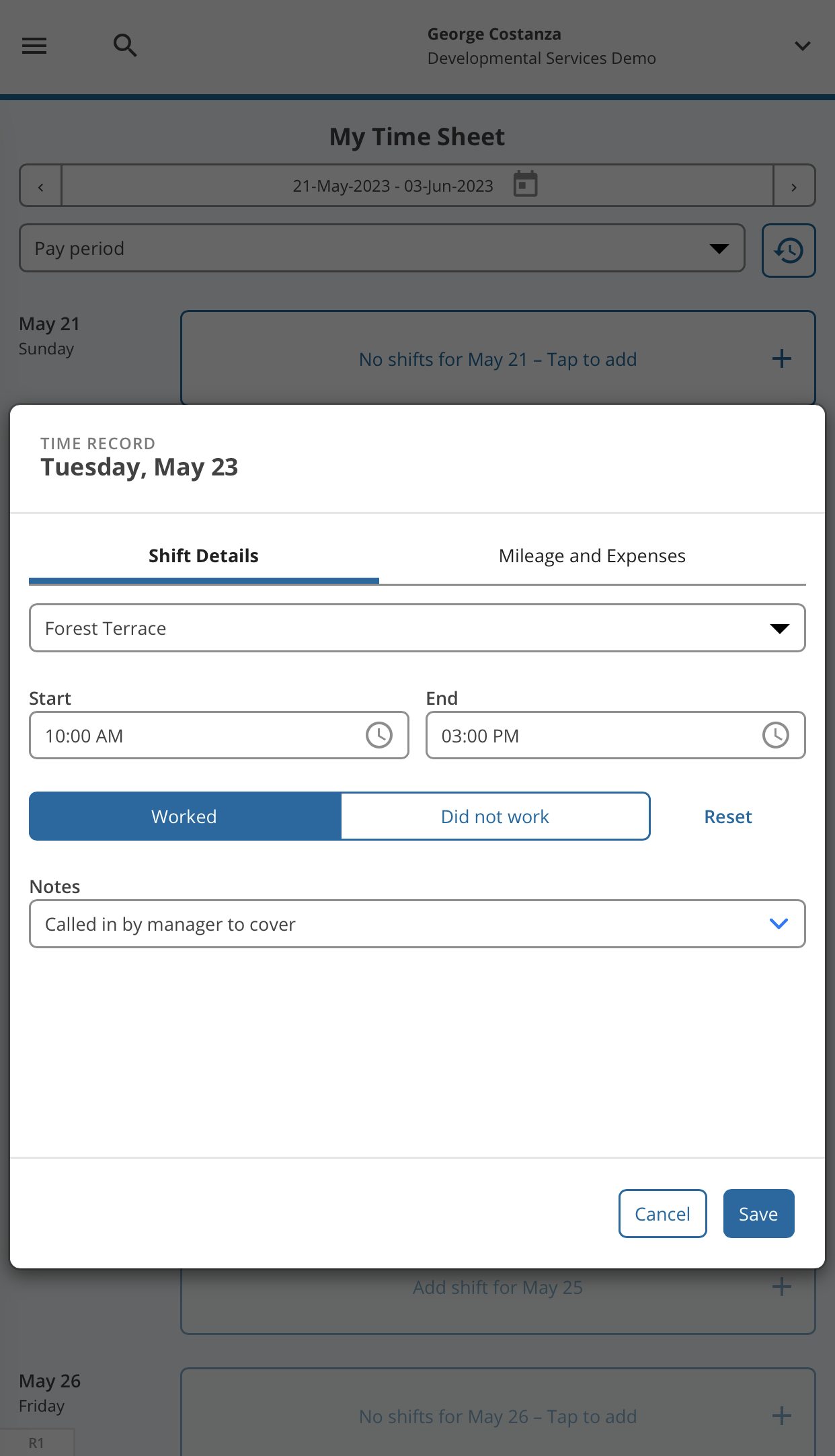 Wouldn't it be great to make it easy for your staff to say where and when they worked, and managers to view everything they need to approve or adjust details – every day. That's what we built!

Flexible and easy time submission for your team. Mix and match three easy time verification options for frontline staff. Choices include phone, computer and time clock submissions.

Managers view employee shift details across all departments under one screen. Electronic time submissions from front line staff alow managers to review, adjust, and approve time entries daily. No more time crunch at the end of the pay period and managers scrambling to remember past details. To top it off, automated pay rule calculations are system generated.

No more frustration or guessing – or mistakes. Our pay calculator supports every rule you can dream of. From awake-at-night to bank-time to overtime to full-moon blue-shirt midnight bonuses – just tell us your pay rules, and we'll do our darndest to automate them!
Here is what we have discovered – employees most often get paid the right amount, on time. The issue is the amount of effort needed to get there. Our program provides easy time verification, automated application of pay rules, one click to payroll calculations just to start. Add in direct deposits, automated government remittances, payroll expertise and live support. We got this!

It's moving day – everyday! We know employees move from role to role (part-time to casual, to full-time to relief and more) with great frequency. Every move can mean different pay rules apply and need to be adjusted. Wouldn't it be great if the system automatically did that? Boom – we take care of it for you.

Payroll teams want a little peace and quiet on the day after payday – our wage grid can help! Steps and levels can be easily created with tasks like agency wide increases a breeze.  Multiple wage grids can be created and used for those with complicated union and non-union lives!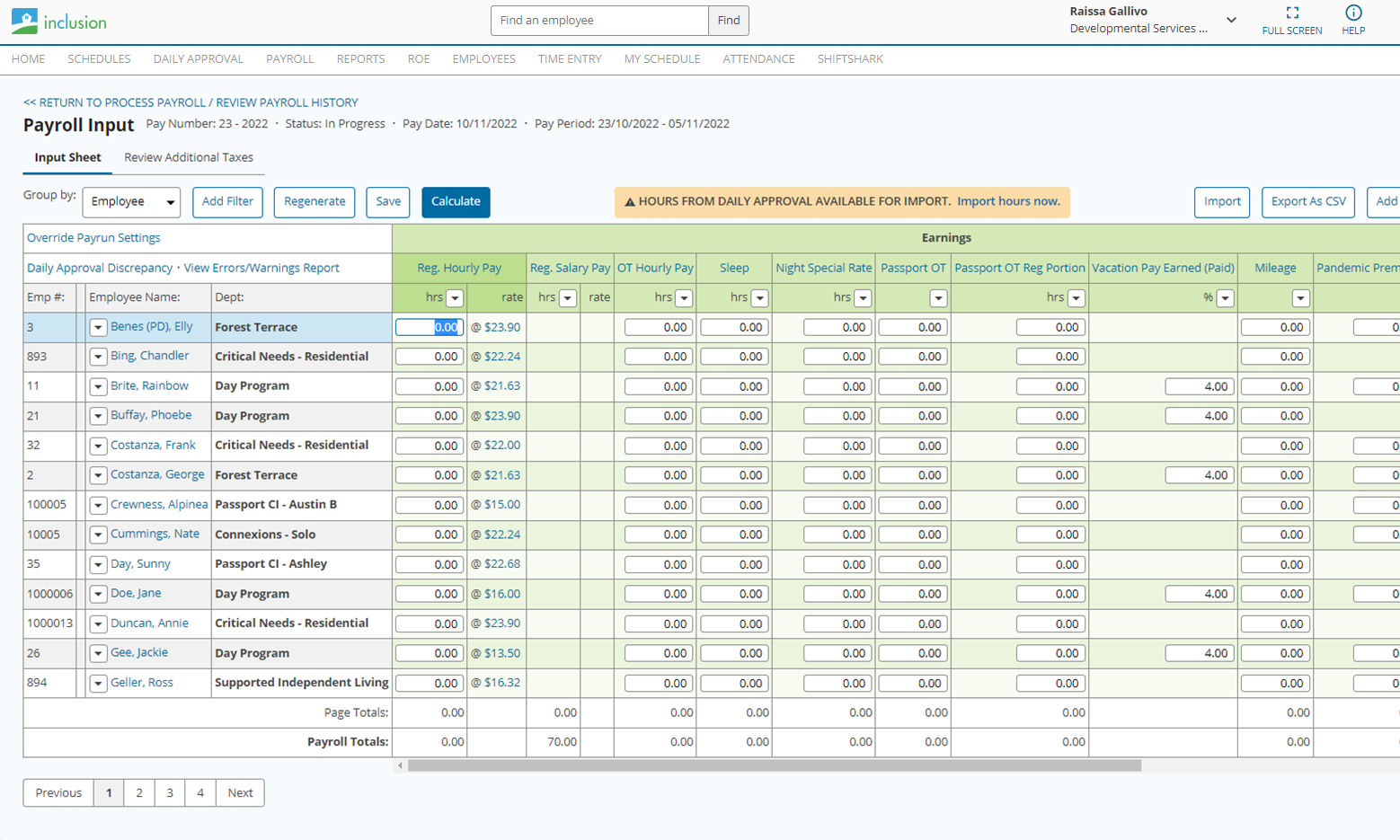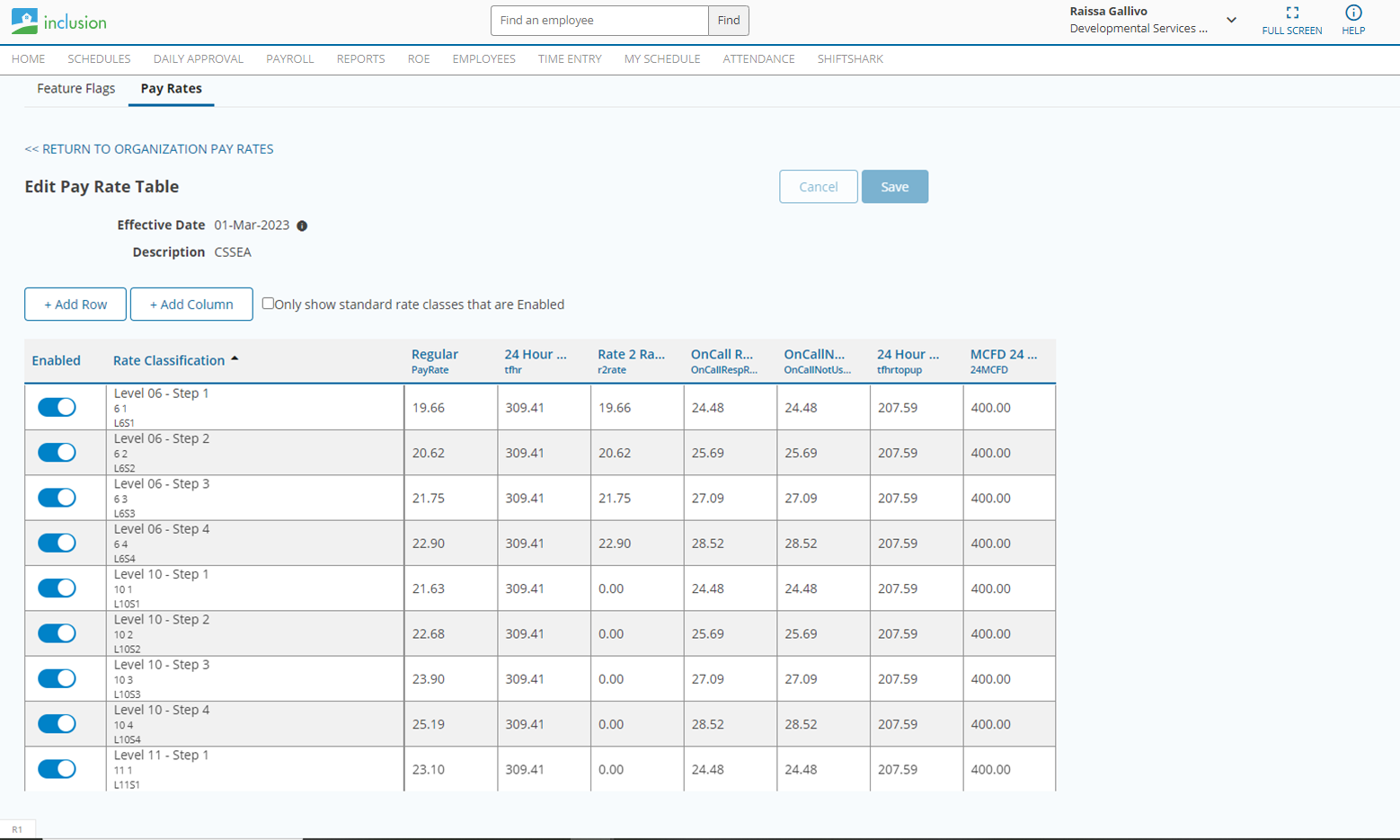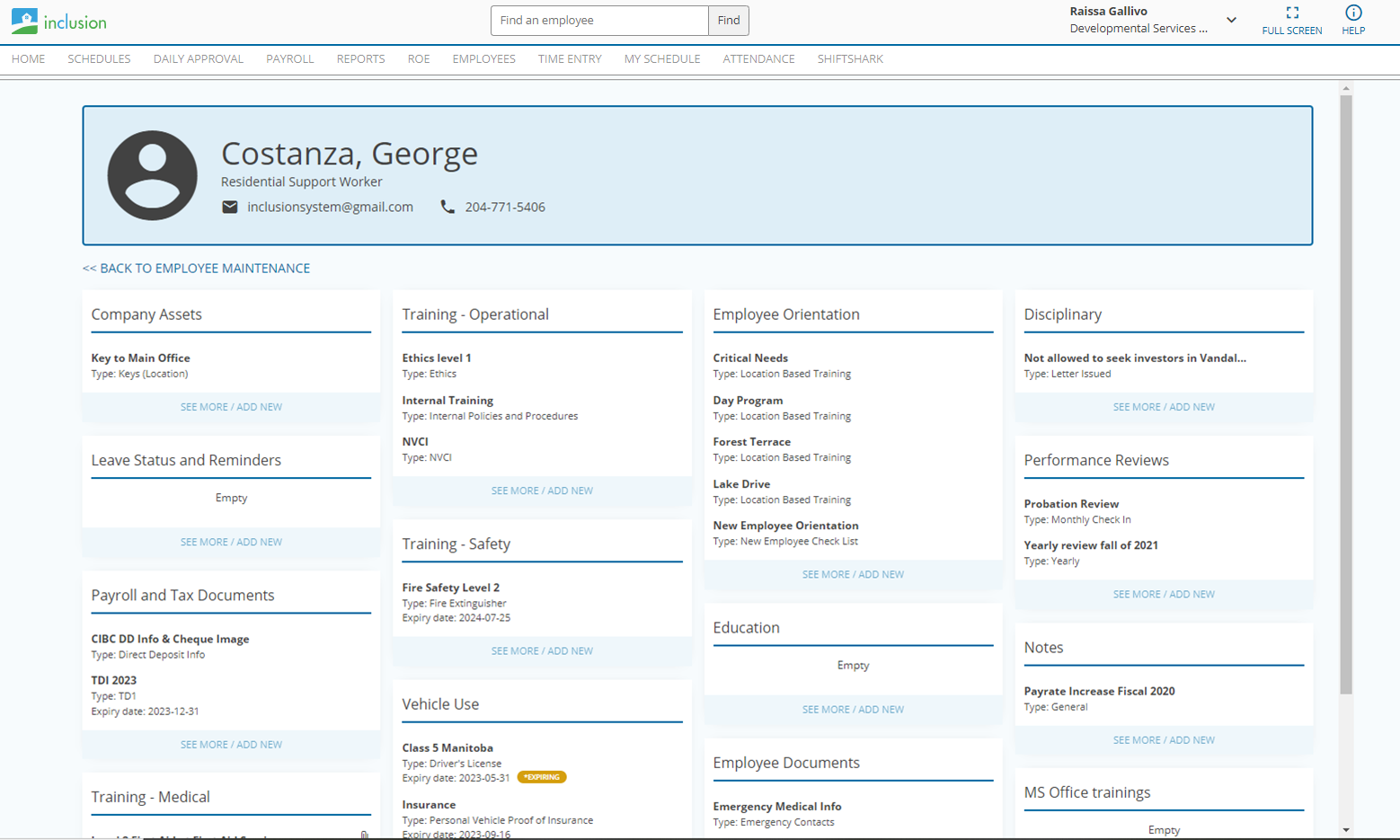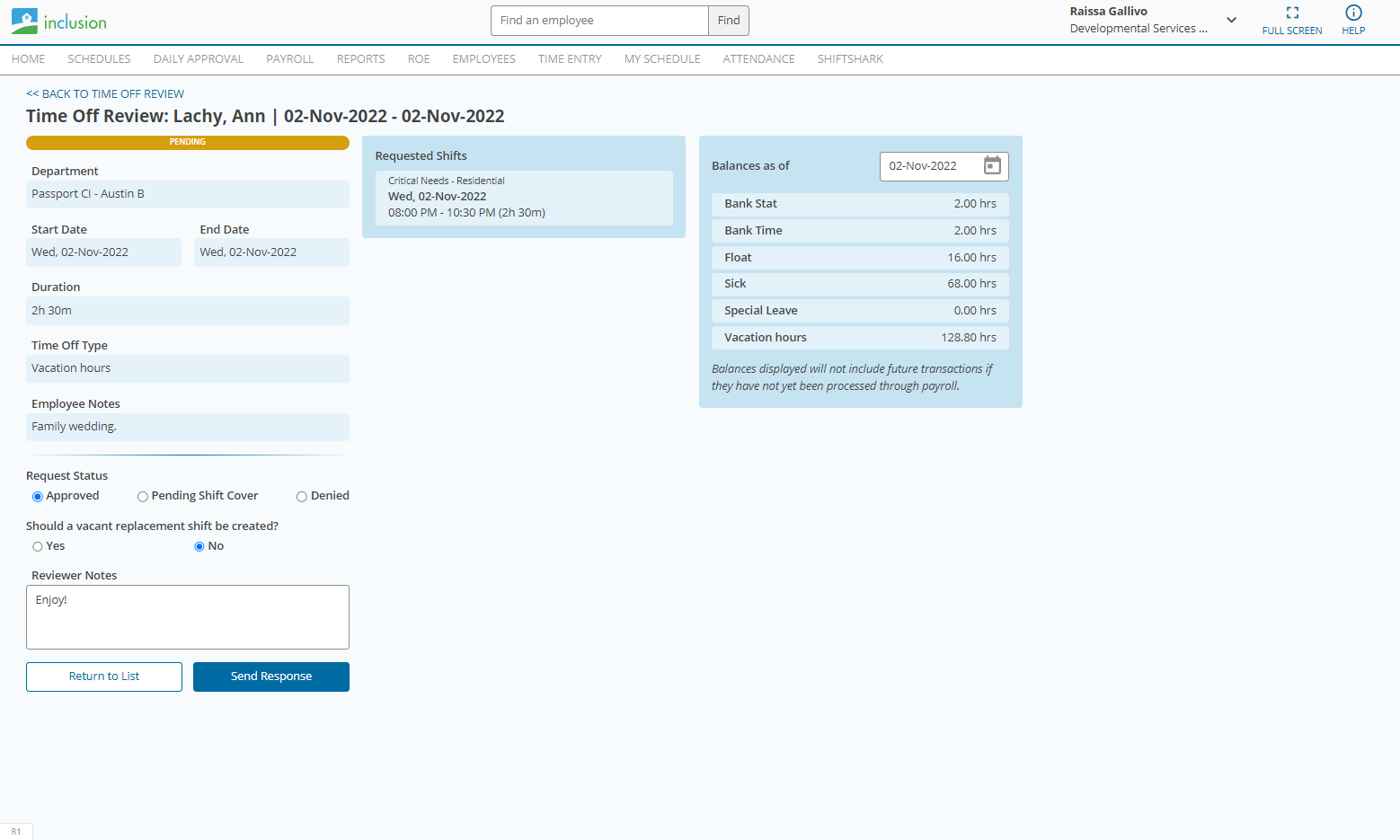 Human Resource Management 
Goodbye hard-to-find and out of date spreadsheets. Customize what you want to track, and set-up expiration alerts. Employee history, reporting all at your fingertips. Built-in tools for sharing documents, certificates, and notes on employees help you stay on top of the big little things.

Everybody cares – alot – about vacations! So we asked a lot of questions before building time-off requests into our system. Now, employees can easily request time-off with access to accurate and current accrual values. Notifications and status details available to both parties keep the process flowing. Managers can also see accrual values and approve requests outright or pending coverage.

Make your managers lives easier! Create fully customizable categories for anything you want to track and record. Set-up automated notifications for expiring items. Upload and save any documents that are critical to your needs.

Record and track company assets. Upload images  and serial numbers to employee profiles. Track keys, laptops, cell phones, tablets and whatever else you may need.
Get access to insightful reports that lead to better decisions – with as much support as you need. You can create them or we will. Quickly generate free custom reports for funders, families, unions, or any other third parties. View all your employees' vacation / sick-time / bank-time balances, seniority, wages (separated by department), and more.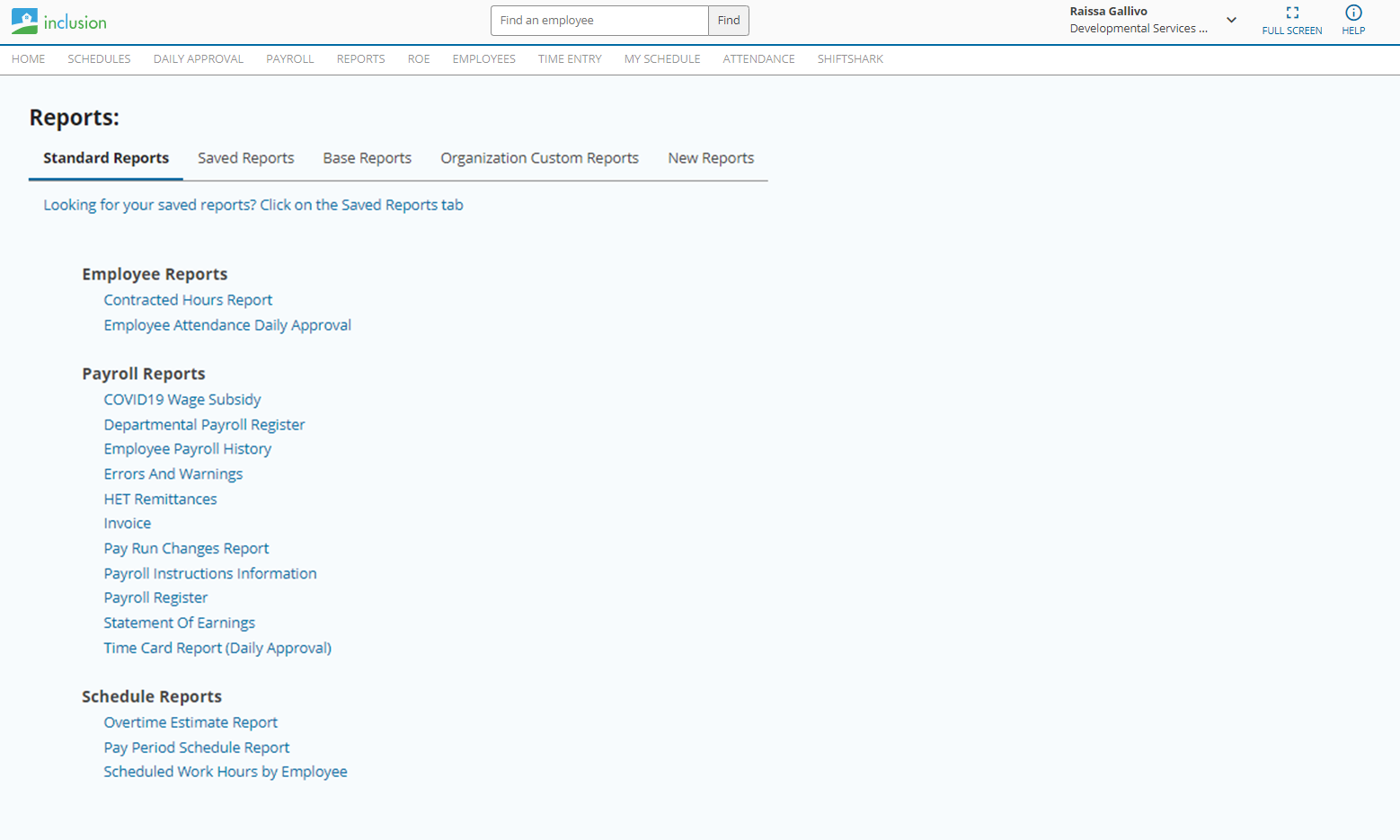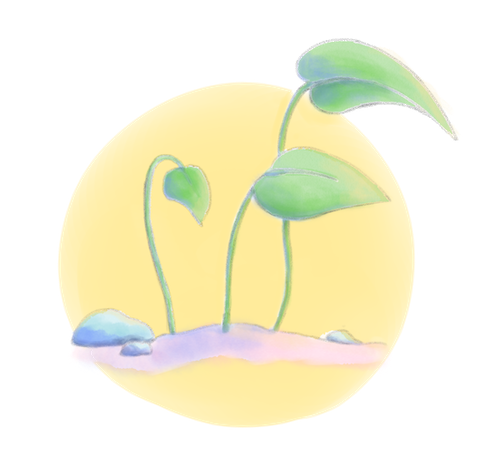 Unlimited customer support
We're with you every step of the way. No question is too big or too small. Real answers from real people are just one phone call or email away.
We would love to answer any question you have about Inclusion System.
Making a decision about a new software is tricky! We would be so happy to provide more detail on a free trial, an interactive overview with a system expert or a general query. 
A real human will reach out soon once you hit submit!